Source attribution of Salmonella in Minnesota
Source attribution of Salmonella in Minnesota
We worked with the University of Minnesota to develop source attribution tools for a multi-source Salmonella dataset to investigate the contribution of different sources to the burden of human disease. This included the adaptation of a Bayesian source attribution model, molecular epidemiological data analysis and the development of the interactive visual attribution tool 'Source Explorer'.
The project included collaboration with the University of Minnesota Veterinary Diagnostic Laboratory (VDL), the Minnesota Department of Health (VDH) and Simon Spencer from the University of Warwick.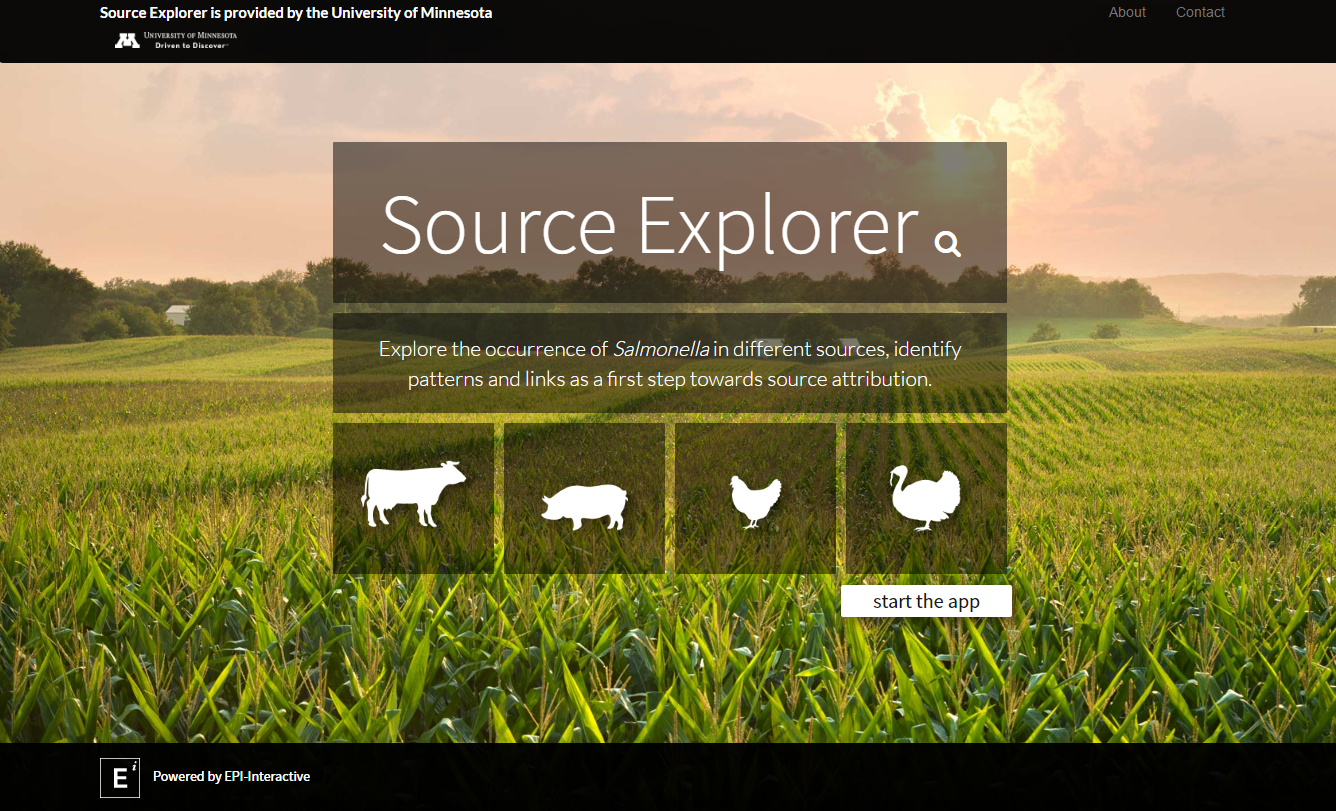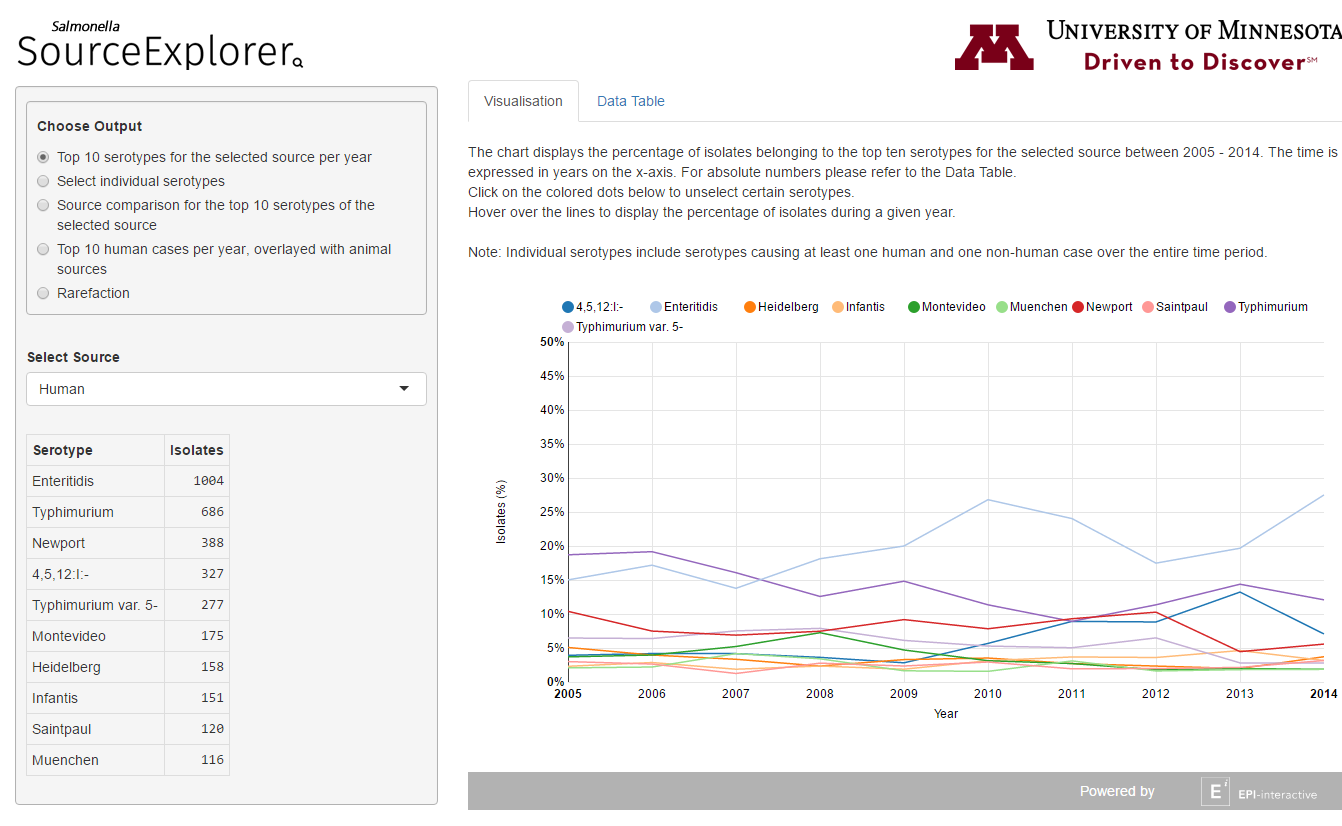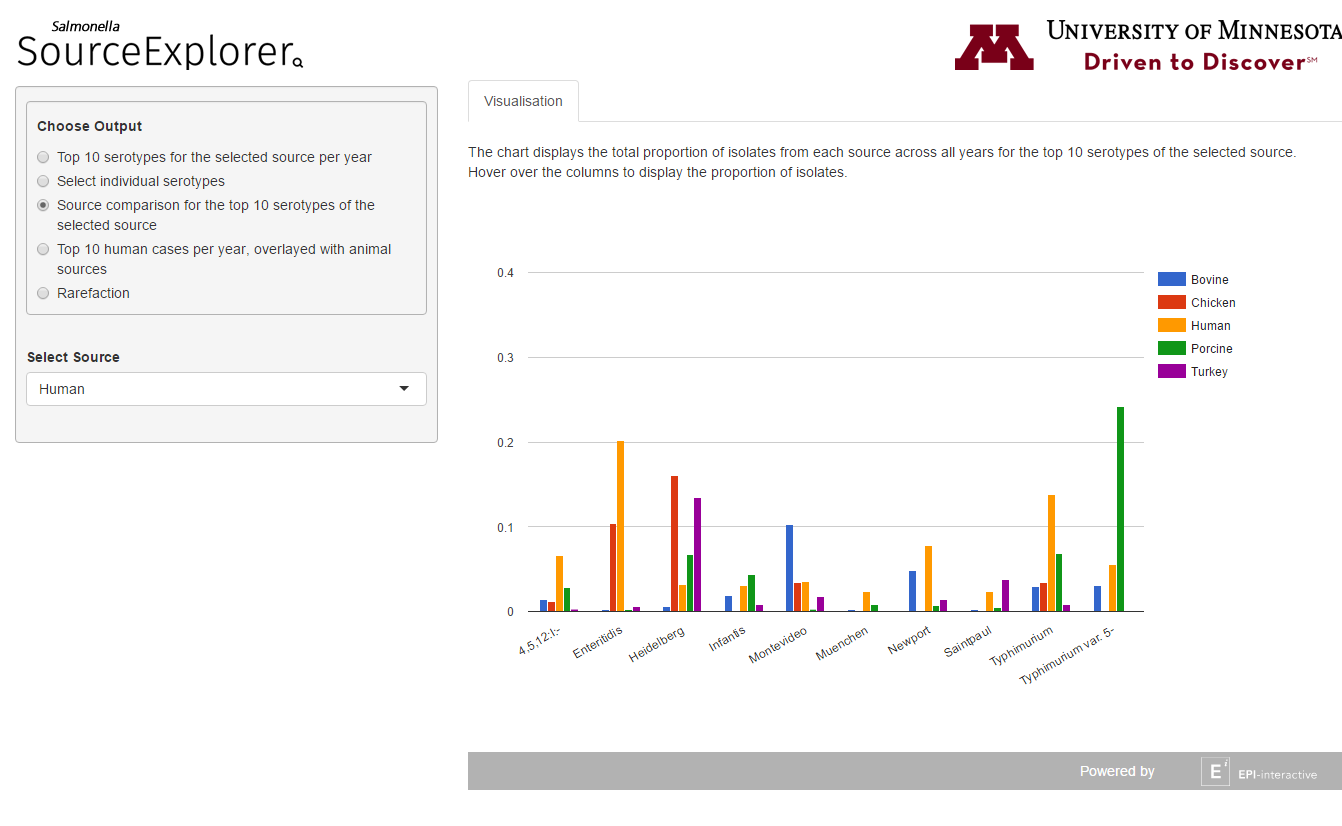 Ahlstrom C, Muellner P, Spencer SEF, Hong S, Saupe A, Rovira A, Hedberg C, Perez A, Muellner U, Alvarez J. Inferring source attribution from a multiyear multisource data set of Salmonella in Minnesota. Zoonoses and Public Health 00:1–10 doi: 10.1111/zph.12351, 2017.
Available here
Ahlstrom C, Alvarez J, Hong S, Spencer S, Muellner P. Inferring attribution from a multi-year multisource dataset of Salmonella in Minnesota. Australian and New Zealand College of Veterinary Scientists (ANZCVS) Science Week, Surfers Paradise, Australia, 2016.